As the number of the dead climbs amid the crises that are currently being faced by the Ukrainian citizens and the government as whole from the heavy attacks by the Russian militia following orders given out by the Russian president Vladimir Putin, people all over the world are criticizing the Russian government and the nation as whole for shattering peace across Europe saying that what would happen next might jeopardize the continent's entire security.
This brings up the big question of why is Russia attacking Ukraine and what does Vladimir Putin really want.
Earlier before the invasion, Russia's President Vladimir Putin went live on TV declaring that Russia could not feel "safe, develop and exist" because of what he said to be a constant threat coming from Ukraine.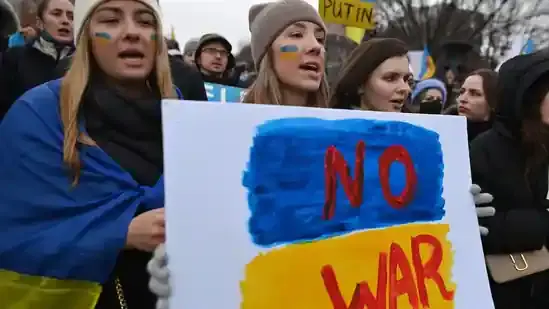 The president claimed that his goal was to protected the citizens from the bullying and ensure there is complete demilitarisation of Ukraine which he claims to be headed by a lot of Germany influence.
Putin had earlier warned NATO from the extensive expansion eastwards and demanded the membership of Ukraine to U.S led Atlantic military alliance was just completely unacceptable.
Vladimir Putin had recognized areas of Luhansk and Donetsk as completely independent and furthered is support to far inside the Ukrainian borders. The president says that the Ukrainian's move to the European Union and its alliance to NATO was a threat to Russia's historic future as a Nation.